The Kingdom of Cambodia with a population of over 15 million and 95% of them are Buddhist.  Cambodians are made up of Vietnamese, Chinese, Chams, and 30 hill tribes. Phnom Penh is the Capital of Cambodia.It's Neighbour are Thailand, Laos and Vietnam. When visiting Cambodia it's good to join a tour group with a good tour guide. 
Cambodia has a rich interesting history and guides know them well, also there are some places that are not safe to go alone.
Please do take note Tap water is not safe for drinking. You can visit Cambodia by air through either Phnom Penh and Siem Reap airport or by land through neighbouring country Thailand, Laos and Vietnam.
Travel Essential
Electricity
Cambodia's voltage is 230volts 50Hz.Electrical sockets "Type A,C,G "
Entry requirement
All Asean passport holders do not require a Visa to enter Cambodia. For all other Countries,Visa is issued on arrival point.You would need to have your passport and 1 passport sized photo for the visa application.The 1 month visa cost USD30.
Do note if you enter from Vietnam through Bavet (Moc Bai) or Ka-Om Samnor (Chao Doc) you will need to have obtained the visas before your arrival through a Cambodian Embassy or Consulate.
If you are unsure whether you would require a Visa to enter please do check at Royal Embassy of Kingdom of Cambodia before your departure
VAT
Cambodia has a 10 percent on consumable inside Cambodia. There's zero tax on goods for export.
Important Telephone numbers
Police 117
Fire     118
Ambulance 119
Money/Banks/Money changer/ATM
Cambodian currency is Riel and US dollars,Thai Baht is acceptable at many places.Lots of Money changers around markets.
Banks open from 8:00 to 15:00(Monday to Friday).ATMs are available 24 hours.
Time
GMT +7 hours.
Weather
The Rainy season:June to October
The Dry season (cool):November to February
The Dry season (Hot) :March to May
PLACES OF INTEREST
Top Cambodia Tourist Attractions
PHNOM PENH
Royal Palace-Gold classic Khmer roofs near the river front. An official King's residence.
The Silver Pagoda (Wat Preah Keo Morakot) -Inside the pagoda is the 17th century emerald Buddha statue,made from Baccarat Crystal and Solid gold and weighs 90 kilograms and is adorned with 9,584 diamonds. A golden lotus. A large Buddha's footprint representing the 108 past lives of the Buddha.
The National Museum-built of red bricks by the French in 1917. A collection of Khmer sculptures dating from 4th century to 14th century.
Central Market (Phsar Thmei)-The market building, a nice central dome and a cross. The market is clean and filled with shops selling gold, silver jewellery, antique coins, fake name-brand watches, clothes, food items, souvenirs other such items.
Wat Phnom-build in in 1373 on the only hill in Phnom Penh to house 4 statues of Buddha found by Mdm Penh Chau by the waters of the Mekong. There's a shrine dedicated to the genie Preah Chau too.The locals visit the Wat to pray for good luck and success in exams and business. When the wish is granted, they will return to make the offering of Jasmine flowers or bananas.
Independence Monument-A very unique Angkorian style tower in the centre of the city, shaped as a lotus that consists of five levels decorated with snake heads. It's built in 1958 to celebrate Cambodia's independence from France rule in 1953. Now it's also serves as a monument to Cambodians war dead.
Cheung Ek "Killing Fields"-situated 15 kilometres south-west of Phnom Penh. A sad place where more than 17,000 civilians were killed and buried in mass graves.Do take note the exhibits may be disturbing and aren't suitable for younger children and adults who are easily shocked or depressed.
Toul Sleng Genocidal Museum (S-21)-It's actually a High School taken over by Pol Pot's security force and turned into a prison known as Security Prison 21 (S-21). A place of detention and torture in the country. The torture prisoners were buried in mass graves in the prison grounds and over 17,000 were killed in the "killing Fields" after torture. This Museum serve as a valid proof of the crimes of the Khmer Rough.
SIEM REAP
Angkor wat,in Siem Reap City.It's the world largest religious monument, you'll have to visit when you are in Cambodia. An architectural masterpiece, it takes about 30 years to complete the temple from 113-5BC (1st half of the 12th Century).
Originally constructed as a Hindu temple of god Vishnu, but towards the end of the 12th century it gradually transform into a Buddhist temple.
When visiting Angkor wat do explore north to Angkor Thom and Preah Khan. Full of history and interesting architectural.
SIHANOUKVILLE
Beaches everywhere.
Ochheuteal Beach-on the east side of town only 5 mins. You'll find lots of  beach stands and chairs.Dozen of Khmer style and Western food stalls.
Serendipity Beach– on the east side of town,not for swimming but scenery is beautiful. Lots Western style bars,restaurants and hotels.
Victory Beach-on the west side of the town-lots of seafood place, guesthouses, hotels, casinos.
Independence Beach– One of the quietest beaches.
Otres Beach -also very quiet beach-outside of town.
Sokha Beach is a private beach for guests of Sokha Resort hotel.
Hawaii beach -no accommodation on the island.
Each of beaches is fantastic for swimming, just strolling in the pristine white sand,dinning and Sip fruity cocktails under the sun.You could rent a Kayak to adventure out into the water. In the evenings, visit the Market, where you can shop for local cuisine, pick up some souvenirs, and enjoy fantastic live music.
MONDULKIRI
An attractive province for the adventure traveler with natural beauty, powerful waterfalls(Taing Laing Waterfall,Chrey Thom Waterfal),thick forested mountains, Elephant Sanctuary, Communities of hill tribe people.
RATANAKIRI
The capital city of Ratanakiri is Rattanakiri Banlung. It's in the highland with fertile soil, plenty of water resources, beautiful weather, fresh air, quality wood, underground resources of gold, gem stone, granite, onyx and lot of wild animals too.
KAMPOT
Kampot,famous for it's Durians and Sea Foods, a small town on the Tuk Chhou River, near Sihanoukville.
Main activities are farming and fishing.You can find durians and melons in abundance.There's a Central Market filled with food stalls.
Very beautiful Bokor National Park. In the park you will see the Black Palace (built in 1936) and several colonial French Buildings.
KRATIE
It's a sleepy Mekong river town and Home of the rare freshwater Dolphins, but sadly there's are only about 15 Dolphins around now. See you can spot them ?
Around Kratie you can see very nice houses build in French and Khmer style too.
The main tourist resort of the Kratie province is Phnom Sam Bok. The resort are Closed to the west of the mountain foot with natural plants and a big pond full of Clearwater. You can climb the stairs of 1 of the mountain peak, when you on the top you will get to see the beautiful scenery of the Mekong river.
BATTAMBANG
Battambang Province is know as "the Rice Bowl of Cambodia"with it's fertile rice fields.
Battambang is the capital and largest city of the province, many Buddhist temples with amazing colonial architecture.
Attraction of Battambang : the Governor's Residence, Wat Banan, Wat Phnom Sampeu,and the Battambang Museum.
Have you been to Cambodia? Do share your Cambodia trips with us in the comment below OR share our page in your Social network. Thanks !
A PLACE TO STAY WHILE TRAVELLING IN CAMBODIA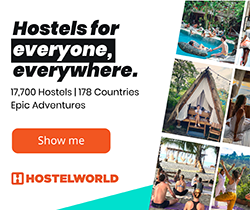 ACTIVITIES & TOURS
#viatorWidgetDiv_e22c1957 { color: #000000; font-family: Arial; font-weight: 900;}
#viatorWidgetDiv_e22c1957 .widget_header { background-color: #00759A; color: #FFFFFF; font-family: Arial; font-weight: 900; }
#viatorWidgetDiv_e22c1957 .widget_body { background-color: #00759A; }
#viatorWidgetDiv_e22c1957 .widget_horizontal .widget_entry { background-color: #00759A; width: 630px; }
#viatorWidgetDiv_e22c1957 .widget_product_title{ color:#000000; }
#viatorWidgetDiv_e22c1957 .widget_more_info{ color:#00759A; }
#viatorWidgetDiv_e22c1957 .widget_more_tours{ color:#00759A; }