China,the birthplace of Chinese culture and history with a population of over 1.4 billion.
China is the 4th largest country in the world with top tourist destinations in Beijing, Xi'an, Shanghai, Anhui, Hangzhou, Sichuan, Lhasa, Guangzhou, Hongkong, Macau.

Travel Essential
Electricity
China's voltage is 220 volts 50Hz. Hongkong is 200 volts Electrical standard sockets on a wall could either be Two Pins and Three Pins.
Entry requirement
Please do Check with the Chinese consulates in your country for Entry Visa Requirements if you are not travelling by tour groups. Otherwise your tour company should be able to do the visa arrangements on your behalf.
VAT
Tourists can get a 11 percent VAT rebate on consumer goods bought at designated stores and could withdraw the VAT before leaving.The minimum purchase to obtain a tax refund is 500 yuan at any one store in a day.
Purchase at tax free stores->Claim Tax Refund Form->Departure Port->Joint inspection->Customs Verification->Go to Refund Counter to get your refund.
At present only Beijing, Shanghai, Tianjin, Shenzhen, Qingdao, Jiangsu Province, Shaanxi Province, Yunnan Province, Anhui Province, Sichuan Province, Liaoning Province, Fujian Province, Hainan Province as well as Harbin, Heihe, Suifenhe in Heilongjiang Province have adopted a tax refund policy.
Do note there's no VAT refund for purchases from private vendors or at flea markets.
Important Telephone numbers
Police 110
Fire    119
International Assistance (010) 64001746
International Medical Center, Beijing (010) 64651561 (010) 64651562
International SOS Assistance (SOS) (010) 65003419 (010) 65003388

Subways
Subways are available in Beijing, Shanghai, Hangzhou, Chengdu, Guangzhou, Tianjin, HongKong MRT,
Money/Banks/Money changer/ATM
China currency is Renminbi (RMB). 
ATMs are available in most cities and airports in China.
RMB,USD,Credit cards,Travellers cheques are accepted in major tourist cities.
But you would need RMB cash for transports,remote areas and domestic flights.
Please do be aware of pick-pockets at all time and A money belt or pocket sewn inside your clothes is the safest way.Do not put all your money in 1 single place and do record your credit card contact numbers.
Banking hours Monday to Friday 08:30-09:30 to 16:00-18:00
Shopping hours
Departmental stores, shops are open daily from 08:30-09:30 to 21:30.
Food outlets and Restaurants open from around 10:00 to 22:00.
Pubs and drinking areas from 10:00 into the small hours or for all night, 7 days a week.
Sim Cards
Lots of package offered from China Mobile, China Unicom or China Telecom. China Mobile.
If you did not pre purchase from online vendors before your departure, it's advisable to buy it at the airport on arrival to avoid language barrier,remember to bring your passport for registration process.
Time
China is 8 hours ahead of GMT (UTC+08:00)
Weather
China a hugh country, world's 4th largest.
From the North to the South (Heilongjiang Province to Guangdong) it have the Cold,Mid,Warm,Subtropical,Tropical temperature Zone with the West (Qinghai and Tibet) in the Plateau Climate Zone.

Best time to travel to China (also depends on where's your destination city).
Overall it should be October (do avoid 1st to 7th- the Chinese National Day holiday and it's super packed and high price).
April to May (do avoid 29th Apr to 1st May-the Labor Day holiday),It's when the flowers bloom but its raining period.
September is hot in the South but comfortable in the North.
June to August is the hottest and students are on holiday so this is the most expensive time to travel.
There's also the The Monsoon,Typhoons,Dust Storms,Air Pollution and Smoggy Weather to take note on.
PLACES OF INTEREST
China Popular Tourist Attractions in Major Cities.
BEIJING
Beijing, the capital of China. An ancient capital established over 3,000 years ago with very rich history.Today you will find ancient and modern sites to explore. 
To Visit : The Forbidden City, Temple of Heaven, Summer Palace, Beihai Park (former imperial garden), The Lama Temple, The Bird Nest, Stadium, Tiananmen Square, The Great Wall of China.
Shopping: Wangfujing street, the most famous shopping,snack,food street located in Dongcheng District.
To Enjoy: Beijing Opera, Shaolin Kung fu, Acrobatic shows, Ride the rickshaw and explore Hutongs (back lane/alley), Must try Peking Roasted Duck, Beijing-style soup dumplings,  Imperial court food, lots of street food to try at Wangfujing street. 
XI'AN
Xi'an is the capital of Shaanxi Province and also the capital city of 13 dynasties.
Xi'an is world famous for its archaeological sites of the Terracotta army – thousands of life-size, hand-crafted soldiers/generals that is buried with China's first emperor, Qin Shi Huang.
To Visit : The Terracotta Army, The Ancient City Wall, Big Wild Goose Pagoda, .The Bell Tower, The Great Mosque in the Huajue Lane (Only Muslims may enter the prayer hall, the outside actually looks like a Chinese temple but it is decorated with Arabic and Chinese writing).
There's a hugh community of Muslim in Xi'an and there's a Muslim Quarter in the city with around 20 mosque.The Beiyuanmen Muslim Market is a famous place for food and souvenir.
SHANGHAI
Shanghai, an international financial hub with over 24 million population.It's China largest City.
To Visit:
The Bund– the heart of Shanghai. A beautiful waterfront promenade whether in the day or night time. A broad walkway lined with historical colonial-era buildings.
Yuyuan Gardens- Also know a Yu Gardens with beautiful Chinese architecture and scenery just beside the City God Temple and Yuyuan Bazaar.
Science and Technology Museum-it's consist of 14 large exhibition halls in Pudong. A tourist spot. It provide visitors an opportunities of gaining science technology knowledge and education.
Jinmao Building/Tower – One of the tallest building in the world with 88 storeys in Pudong. It has restaurants,offices,hotel and an observation deck.
Shanghai Disney– Amusement themed park and 2 Resort Hotels in Pudong
Renmin Road and  Nanjing Road – Shanghai main shopping, food and souvenir streets.
HUANGSHAN
Huangshan-The Yellow Mountain in Anhui province. Awarded by UNESO as one of the top scenic landscape in World.
You will see Pine Trees in Summer, Chrysanthemum flowers and red leaves in Autumn. Also Seas of clouds, Sunrise, Sunsets and Hot springs.
As Huangshan is near to Shanghai, there are direct buses from Shanghai and Hangzhou daily. 
CHENGDU
Chengdu, a favourite tourist destination.The Capital of Sichuan province.
To Visit :
Jiuzhaigou – beautiful water scenery that covers over 72,000 hectares. A nature reserve park.
Huanglong,The Yellow Dragon – Colourful pools with various picturesque sites ,declared a World Heritage Site by UNESCO.
Giant Panda Breeding and Research Center – Such adorable animal.
Leshan Giant Buddha – It's a 71-metre (233 ft) tall and a UNESCO World Heritage Site.You would need to be fit to be able climb up a number of steps to reach the Buddha head and climb down after.Another way to view is the boat ride and viewing at a distant.
Mt Emeishan – Ok, you want to conquer Emeishan at 3099m ? A sacred Buddhist mountain and an UNESCO World Heritage Site. Prepare to climb up 1km and then wait for about a hour for the Cable Car to the top. Or you could just climb all the way to the top and enjoy the beautiful view on the way up.
Must See the Sichuan Opera – The Face changing skill, an ancient art, the performer will change his face masks a couple of time, with just a flick of the head.
Shopping at Jin-li Old Street, food, snack and souvenirs.
Try the spicy Sichuan Seafood Hot-pot. Sichuan just love Hot and Spicy peppers.
LHASA
Lhasa, the Capital of Tibet. A Holy place.
To Visit:
Potala Palace – with around 1,000 rooms was once a Winter home of the Dalai Lama. Now it's a World Heritage Site museum.Spiritual ambiance in the Palace's interior with colourful 698 murals and beautifully made tangka on the walls.
Jokhang Temple – a Buddhist temple in central Lhasa.There's a rare treasure of the statue of Sakyamuni when he was at the age of twelve.
Sera Monastery – A hugh monastery that covers an area of 114,946 sq meters.Here you can witness the Debating of Buddhist Doctrines by Lamas as part of their Buddhist studies.
Yamdrok Lake – One of the three sacred lakes in Tibet beautiful with Turquoise water. Lake Yamdrok is said to be able to find the reincarnated soul of the Dalai Lama when he pass away. The senior monks must find the boy in whom the reincarnated soul of the Dalai Lama has gone to abide. The monk will come to Lake Yamdrok to perform prayers and throw hada (a piece of silk used as a blessing object) and other holy articles into the lake, in order to get the specific location of the Dalai Lama's soul.
To buy Tibet's souvenirs, visit Barkhor Street Market.Check the prices in different shops before you buy.
HONG KONG
Hong Kong a global financial hub, shopping, entertainment paradise, fine dinning, architectural landmark with lots of attraction places in Central,Kowloon and Lantau Island.
Places to Visit
Central Hong Kong
Hong Kong "downtown" a financial business hub, the government office, fantastic skyscrapers, Central MTR station, IFC shopping mall, Lan Kwai Fong (This place is packed with restaurants, bars and clubs. Very popular with expats and local), 
Victoria Peak (high class neighbourhood with a beautiful Hong Kong view from the top at the peak).
To Visit :
Cenotaph– Built in 1923 in honor of the fallen soldiers of WWI and WWII
City Hall-Concert, theater, exhibition and famous for its dim sum restaurant.
Man Mo Temple -Built around 1840s and is Hong Kong Island's oldest temple.
Trick Eye Museum – Level 3, The Peak Galleria Mall, 118 Peak Road, HK
Madame Tussauds, The Peak
Dr Sun Yat-sen Museum – Kom Tong Hall, 7 Castle Rd
University Museum and Art Gallery, 94 Bonham Rd, The Mid-Levels,
Flagstaff House Museum of Tea Ware-10 Cotton Tree Drive, Central, Hong Kong (inside Hong Kong Park)
Hong Kong Visual Arts Centre, 7A Kennedy Road, The Mid-Levels
Repulse Bay
A upmarket residential area, a beautiful beach at the southern part of Hong Kong Island.
Kowloon
North of Hong Kong, shopping, arts entertainment and food Paradise.
To Visit:
Wong Tai Sin Temple-a Taoist shrine, an old and well-known temple for luck.
The Hong Kong Museum of History next to the Science Museum
The Hong Kong Science Museum, Tsim Sha Tsui East
The Hong Kong Space Museum,10 Salisbury Rd, Tsim Sha Tsui
Clock Tower,southern shore of Tsim Sha Tsui, world heritage site: 1990
Avenue of Stars, It's along the Victoria Harbour waterfront in Tsim Sha Tsui. Honours Hong Kong celebrities.
Hong Kong 3D Museum,Hilton Towers, 1/F,, 96 Granville Rd, Tsim Sha Tsui
Tsim Sha Tsui Promenade, A promenade with wonderful views of the harbour and skyscrapers. A Popular waterside spot @ L'Avenue des Stars, Tsim Sha Tsui East
Hong Kong Avenue of Comic Stars,statues of characters from Hong Kong comics from 1960s to the 2010s,build with HK$2 million.Opened in 2012 Kowloon Park Dr, Tsim Sha Tsui, Hong Kong.
Lantau Island
Largest island in Hong Kong. Spiritual attraction. Beautiful Monastery. Sky,Land,Sea adventure.
Breathtaking view of the mountains, forest and the coast. Hike to the peak for a sunrise view. Enjoy the day at the Hong Kong Disneyland amusement park. 
There's so much to do at the island.
Tian Tan Buddha,the Big Buddha Shakyamuni sits facing North towards China. Its 34 meter high and cost HK$60, it takes12 years to complete. Climb 268 steps up to reach the Big Buddha.
Po Lin Monastery just opposite of the Big Buddha, a beautiful Buddhist monastery with pleasant garden fill with birdsong and flowery scents. You can also enjoy the popular vegetarian meal at its restaurant.
Ngong Ping 360 offers a '360 Sky-Land-Sea Day Pass' which include cable car, bus and boat,all the transportation for you to explore the amazing Island.Take bus 21 from Ngong Ping Village to Tai O fishing village. From the village, take a boat to see unique stilt houses and the 'pink' dolphins.




Must Visit if you love shopping :
Hong Kong Island
Admiralty, Central and SoHo : luxury goods and high-fashion
Causeway Bay
Sheung Wan
Kowloon
Tsim Sha Tsui
Kowloon East and West
Mong Kok :Sai Yeung Choi Street (electronics, cosmetics and clothes).Shantung Street and Dundas Street (latest Japanese and Western fashion and accessories)
Mongkok Ladies Market : 11AM–11:30PM
Uses the MTR and go to Mong Kok station. Take the E2 exit [Bank Center]and walk along Nathan Road towards Shan Tung Street.
Temple Street Night Market : 6 – 11 PM Temple St, Mong Kok,
By MTR : Kwun Tong line towards Kwun Tong, alight at Jordan Station.Exit A -Jordan Road, turn to the right and walk along Jordan Road for 3 blocks. You will see the red Chinese gateway.
Theme Parks
The Ocean Park Hong Kong 
The Hong Kong Disneyland
Hong Kongese favourites
The Happy Valley Racecourse,also a tourist attraction in Wong Nai Chung Rd, Happy Valley on Hong Kong Island
Must Eat
Dim Sum, Roast Goose, Wind Sand Chicken, Egg Tart, Pineapple Bun, Shrimp Wanton noodles, Sweet and Sour Pork, Salted Egg with Steam Minced Meat Tower with rice ( 16 Wun Sha St, Hong Kong).Curry Fish Ball, Fragrant milk custard,The honeycomb shaped egg waffles, Sago Mix, Smooth & Sikly Stocking Milk Tea (Lan Fong Yuen).
MACAU
Macau,a day trip from Hong Kong. Just a short ferry ride from either Hong Kong Macau Ferry Terminal (Hong Kong Island) or China Ferry Terminal (Kowloon, Tsim Sha Tsui).
Check out Macau Hotels for special discounts at our Hotels and Airlines page
Macau is famous for it's fabulous Casinos and Resort Hotels, Historical  Portuguese Attractions (UNESCO World Heritage sites), Taipa village, Portuguese Egg Tart.
Spend a day or more in Macau and enjoy this old Portuguese colony and New happenings at Taipa Village.
You are most welcome to share your travel stories to China, Hong Kong, Macau in the comments below OR share my page with your Social Media or Friends. Thanks for sharing.
A PLACE TO STAY IN CHINA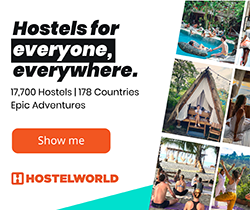 ACTIVITIES & TOURS