Beautiful Vacation Places.
Temples, Shrines, Festivals, Museums, Historic sites, Castles, Manga and Anime, Cherry Blossoms, Onsen, Gardens and Flowers, Hiking, Amusement Parks.
Japan has four seasons-Spring,Summer,Fall and Winter, where you will see the beautiful sceneries changes and different traditional events in each season.
Do take note on Japanese customs and traditions-Bow your head when meet and greet and address the person name with an ending word "san"(example Akira san), no tipping it's considered rude, Slurping noodles is polite and it shows you are enjoying it,
Take off your shoes before you enter all homes, Japanese inns and offices, Wear a mask if you have a slight cold/flu, Don't blow your nose in public,
Avoid eating on the road when walking around, Don't use your cell phone in trains or buses, Do not dirty the water in a bathhouses or Onsen(observe the rules strictly), Always bring a gift for the host if you are invited to the house.
Travel Essential
Electricity
Japan's voltage is 110 volts 50Hz eastern japan / 60Hz western japan.The plugs used is Type A.
Entry requirement
Check here for Entry Visa Requirements.
Consumption tax
Japan has a 8 percent Consumption Tax. When shopping you would need to pay for the items together with the Tax and then proceed to the Customer service desk/Tax refund counter with your passport to obtain a tax refund. (this is usually done only for big departmental stores-mainly tax free stores in Tokyo)
Important Telephone numbers
Police 110
Fire & Ambulance 119
Emergencies At Sea 118
Trains Systems
Japan have a world class railway systems, the trains have a high reputation for punctuality.There are a number of railway companies and its advisable to purchase your JR passes before you leave your country (for the special discounts)if you intend to travel around the whole of Japan.To find your route round Japan,use HyperDia | Timetable and Route Search 


Money/Banks/Money changer/ATM
The Japanese currency is the yen.Foreign currencies are generally not an accepted outside of major international airports. Lockers, vending machines require coins.You can purchase IC cards, such Suica and Icoca which are stored value cards that could be used for payment of buses and train fares, some shops and facilities around train stations in big cities like Tokyo. It is advisable to keep cash at hand when visiting rural areas.
If you need to change your currency to yen in Japan, you would need to go to banks, post offices, some larger hotels. There's only a handful of licensed money changers and its very difficult to find.(most of them are at the airports).
Many ATMs in Japan do not accept overseas cards, there's only a few ATM at certain post office or 7-eleven stores that does accept. Thus it's advisable to change your currency to yen before you leave.
Shopping hours
Most Departmental stores and shops are open from 10 am to 10 pm
Sim Cards
There's lot of telecom companies promotions and you could easily choose the best offer, just pay in advance and either collect it at the airport on arrival or arrange it to be deliver to your hotel or place of stay. Pocket wifi rental is good for travelling in Japan.
Time
Japan is 9 hours ahead of GMT (UTC+09:00)
Weather
In Tokyo, January is the coolest month 5°C (41°F), August is the hottest month 26°C (79°F), June is the wettest month with an average of 181mm of rain.Japan Weather Report

PLACES OF INTEREST
Top 12 Japan Tourist Destinations
OSAKA
NARA
YOKOHAMA
HIROSHIMA
NAGOYA
HAKONE
OKINAWA
AOMORI
HOKKAIDO
A PLACE TO STAY IN JAPAN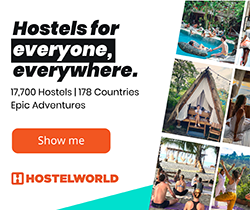 ACTIVITIES & TOURS