Malaysia – East and West.

Malaysia consists of thirteen states and three federal territories. East Malaysia is Sabah, Sarawak and Labuan. West Malaysia is also know as Peninsular Malaysia and shares a land border with Thailand and Singapore.
The Capital of Malaysia is Kuala Lumpur
Malaysia is easily accessible by planes (62 airports),trains and bus services from Thailand and Singapore.
There's a wide choice of Accommodations.
You will find the highest skybridge in the world, oldest rainforest, most beautiful islands,
Earth's magical caves, beautiful white beaches, experience the yummy street food, durian and tea plantations.
Never ending surprises.
The best way to travel between states in West Malaysia is by the buses, as you will be able to see the local scenery changes from each states. However if you have only a limited time,just hop on the trains or budget airlines.
Travel Essential
Electricity
Malaysia's voltage is 220 – 240 volts 50Hz.Electrical sockets "Type G " British BS-1363
Entry requirement
Check here  for Entry Visa Requirements.
GST
No Sales Tax from 1st June 2018 onwards-Happy shopping !
Important Telephone numbers
Police /Ambulance 999/112 from a mobile telephone
Fire and Rescue Department (known as Bomba) 994/112 from a mobile telephone
Civil Defense 991
Tourist Police Hotline 03 2149 6590
Money/Banks/Money changer
Banks open Monday to Friday 9.00am to 4pm, Saturday- only some selected banks.
You can find a number of Legal registered Money changers around Malaysia, opening hours are 10am to 10pm.
Shopping hours
Most shops are open from 10 am to 10 pm.
Sim Cards
Few major carriers that offer Traveler Sim-
DIGI smart prepaid,CELCOM traveler sim,MAXIS hotlink sim,U Mobile ,TUNE Talk by Air Asia ,YES Malaysia
Time
Malaysia is 8 hours ahead of GMT (UTC+08:00)
Weather
Malaysia, an average temperature of 28°C (82°F)coldest is January,most sunshine is September, wettest month is November -there's lots of flooding every where.
PLACES OF INTEREST
Top 12 Malaysia Tourist Attractions
Kuala Lumpur


Visit Kuala Lumpur's icon –The Petronas Twin Towers (KLCC)
451m-tall, 88-storey twin structure.Purchase your tickets to the Skybridge at 170meters up, a connecting structure between the towers and the world's highest 2-storey bridge for a breathtaking views of Kuala Lumpur.
Don't miss the main shopping district. Bukit Bintang which has several malls, including Bejaya Times Square, one of the largest malls in the world. This mall houses an indoor theme park too. More shopping at Chinatown(Jalan Petaling),short walk from Jalan Petaling is Central Market (KL handicrafts outlet).
You can find the world's largest covered bird park in KL too it's the  KL Bird Park(Taman Burung).Just 10mins from city center.
For Outdoor Theme parks lovers –Sunway Lagoon at Petaling Jaya and Genting Highlands Theme park at Genting. 
Cameron Highlands


Beautiful and Cool.Cameron Highlands is about 3 hours drive from Kuala Lumpur.
Here you can find Tea Plantation, Strawberry Farms, Vegetables Farms, Lavender Garden,bee gardens and butterfly gardens Time Tunnel Gallery (a local museum),Markets and Mossy Forest.
There's a lots of accommodations  -Hotels,Guest House,Apartments and Bungalows.
You can either take a Bus from any part of Malaysia or Singapore.
Cameron Highlands has 4 main townships and smaller settlements at different elevations.
The first is Ringlet, followed by Tanah Rata, Brinchang (the second largest township-very busy during the weekends, filled with tourist), Kea Farm(most of the tourist attaction), Tringkap, Kuala Terla and Kampung Raja.
Batu Caves
Batu Caves is a limestone hill, an important Site of a Hindu temple and shrines.
It's about 13 kilometres to the north of Kuala Lumpur.

There's a large statue of the Hindu God (Lord Murugan) at the entrance and a steep 272 climb up stairs beside.Reach the top to view the stunning skyline of the city center.

It's fully pack with Locals and Tourist during Hindu festival of Thaipusam in Malaysia.

You can easily reach Batu Caves by car, taxi, KTM Komuter train(KL Sentral) or private bus from Kuala Lumpur.
Opening Hours: Daily, 06:00 – 21:00
Malacca


Malacca is about 148 km from Kuala Lumpur. It's a UNESCO World Heritage City. its easy to get around on foot or trishaw to explore many historical sights.
A'Famosa, Christ Church, Dutch Square Malacca, Melaka Menara Taming Sari (Taming Sari Tower), Melaka River, St. Paul's Church, The Melaka Sultanate Palace(Cultural Museum) , Malacca Proclamation of Independence Memorial, Masjid Tranquerah,
Beside the above historical sites there's 2 biggest shopping malls in Malacca – Mahkota Parade and Dataran Pahlawan Melaka Megamall for your shopping pleasure.
Must visit Jonker Street (Chinatown)-and it's night market is on Fridays and Saturdays that sells everything from tasty treats to made in Malacca items.
Do not miss the Malacca local food, Steam chicken with rice ball (Kedai Kopi Chung Wah coffee shop) Satay Celup (Capitol Satay-prepare to queue for 1 to 2 hrs) Nyonya laksa, Tandoori chicken, Pai Tee, Nyonya Kueh, Cendol, Klebang Coconut Milkshake and many more.
Johor


Johor is just a cross over from Singapore. You can do a day trip from Singapore. It's easy to reach from Singapore either by bus, taxi, car or the  Keretapi Tanah Melayu (KTM).
For the kids, there's Legoland, Sanrio Hello Kitty Town and Thomas Town, Angry Birds Theme Park (JBCC). 
Do Visit :Arulmigu Sri Rajakaliamman Glass Temple, Istana Bukit Serene Johor Bahru @ Laman Mahkota, Sultan Abu Bakar State Mosque.
Shopping at City Square and Komtar JBCC Mall, Johor Premium Outlets (International Brands Outlets) 
Penang


Penang is in the north west of Kuala Lumpur. There's Penang island and George Town which is an UNESCO World Heritage Site. 
Penang island and George Town is connected by the Penang Bridge.
It's easy to get around in Penang, lots of choices Trishaw, taxi, rented car, motorcycle and bicycle or public bus.
As Penang is a tourist town since long ago and a place rich in history, there's lots of attractions to visit.
Cheong Fatt Tze Mansion, The clock tower,Chinatown, Esplanade, Little India,Penang Museum and Art Gallery, Pinang Peranakan Mansion, State Art Gallery,Dr. Sun Yat Sen Museum, War Museum
There's lots of place of worship too.
The very famous Kek Lok Si Buddhist temple,which took more than 20 years to build. Kuan Yin (Goddess of Mercy) Temple,believe to be the oldest temple in Penang.
Snake Temple,there's snake everywhere in the temple.
Wat Chayamankalaram,The world's third largest reclining Buddha. 
Dharmikarama Burmese Temple.
Acheen Street Mosque,
Kapitan Kling Mosque,
Penang State Mosque,
Cathedral of the Assumption, St. Anne's Church, St. George's Church,
Nattukotai Temple dedicated to the deity, Bala Subramaniam, Sri Mariamman Temple Penang's oldest Hindu temple.
Look for the street-art in George Town too, wonderful for photo takings.
There's also an Adventure Play Theme Park in Penang–ESCAPE
Penang street food just simply delicious. Char Kuay Teow, Assam laksa, Lor bak, Rojak, Mee Goreng, Teochew Chendol, Apom, Lok Lok, Fried Oyster Omelette, and many more. 
Tioman Island


It's a Resort Island, located 32 kilometres off the east coast of Malaysia.It rank among the 10 most beautiful island in the world.
You can get there by coach then change to ferry if you are going from
Singapore or could go there by plane from Kuala Lumpur.
Tioman is a known paradise for lovers of water activities such as scuba diving,windsurfing and snorkelling. It's also a favourite place for retreats, honeymoons and tourist looking for short trips.
There's lots of beautiful resorts to choose from:Berjaya Tioman Resort, Paya Beach Resort, Tioman Dive Resort, Japamala Resort By Samadhi, Tioman Paya Resort, Sun Beach Resort, Melina Beach Resort, Juara Beach Resort, Island Reef Resort.
Redang Island
Redang Island is located off the state of Terengganu, its the largest islands off the east coast of Peninsular Malaysia with beautiful crystal clear waters and white sandy beaches.
Do note: Visiting season is from March to October each year.
Resorts are closed November till end-February during monsoon season.
Langkawi


Langkawi, is made up of 104 islands in the Andaman Sea some 30km off the mainland coast of Kedah in northwestern Malaysia.The islands are surrounded by beautiful turquoise sea.
Langkawi is a duty-free island with a beautiful countryside and peaceful landscape of paddy fields.
Popular destinations are the Field of Burnt Rice, Hot Springs, The Seven Wells, The Beach of Black Sand, An underwater world with an underground tunnel that runs through a giant aquarium, Cave of Stories and Curtain Cave.
Do Join the boat tours to Lake of the Pregnant Maiden and the Mangrove tours.Have an adventure go trekking in the rainforest or for a Dive.
Want a bird-eye view of the whole of Langkawi ? then go for the new cable car to the summit of Mount Mat Cincang – Langkawi's second highest mountain-a view not to be missed.
You can reach Langkawi by ferry from the port of Kuala Kedah or fly there by plane from Kuala Lumpur, Penang or Singapore.
Perhentian Islands


Perhentian Islands is less than an hour boat ride from the state of Terengganu.
It's 2 islands named Pulau Perhentian Kecil (Small Perhentian Island) and Pulau Perhentian Besar (Large Perhentian Island).
A laid-back atmosphere as there's no road on the islands only footpaths that cut through the jungle and water taxi.
It's beautifully surrounded with White sand, turquoise waters and coral reefs. A perfect place to relax and enjoy.
Do note: Visiting season is from March to October each year.
Resorts are closed November till end-February during monsoon season.
Kuching, Sarawak


Kuching is the Capital City of Sarawak (East Malaysia)
Sarawak is the largest state in Malaysia,which is famous for its orangutans, proboscis monkey, giant lizards, silvered langur, long-tailed macaques , Bornean bearded pigs and rainforests habitat.
There's a lot of places to explore -The Kuching Waterfront, Old Sarawak Museum, Cat Museum, Kuching Reservoir, Tua Pek Kong Temple(Chinese Temple), Kuching City Mosque, Petra Jaya State Mosque, Fort Margherita, The Astana, Friendship Garden, The Sunday Market, Main Bazaar, Padungan, Carpenter Street, India Street, Sarawak Cultural Village, Mount Santubong, Bako National Park(,Semenggok Wildlife Rehabilitation Centre), Fairy Cave and Wind Cave.
Mount Kinabalu, Sabah


Mount Kinabalu in Sabah(East Malaysia) -One Of The Highest Peaks in South East Asia at 4095.2M.
A World Heritage Site, the mountain is well-known worldwide for its tremendous botanical and biological species biodiversity.
The average trek up from Kinabalu Park to Panalaban takes approximately five hours on average.Conquer the mountain and have memories to last a lifetime
Ready for the climb. Click here for booking and all F&Q
A PLACE TO STAY IN MALAYSIA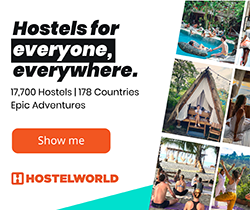 ACTIVITIES & TOURS