Myanmar (Burma)Land of golden pagodas and hidden treasures.
Myanmar or Burma as its formerly known, has over 100 ethnic groups, thousands of golden pagodas each containing Buddhist relics that dated as early as from the 6th century, hidden treasures of raw Imperial jades, rubies, sapphires, teak wood, agricultural land, bustling markets, numerous parks and lakes, beaches and hidden caves.
Parents of Myanmar males will prepare their sons for the Shinbyu or novitiation ceremony (a grand procession to the temple with the whole family,relatives and friends)
when they are young (age between 7 and 13 years old)
The kids will spend the time in a temple for a few weeks or months to learn about Buddhism, after, they can choose to go home or stay in the temple as monks until they are 20 yrs old and they would need to decide whether they would like to be a full monk.
Myanmar males are expected to become monks at least twice during their lifetime.
There are over hundred thousands Buddhist monks and thousand nuns(they wear the pink robe) In Myanmar more than 90% of the country population are Buddhist.

Myanmar women,young babies, boy and girls just love Thanaka !
It's one of the culture of Myanmar. Thanaka is yellowish-white paste made from grinding part of the bark of a thanaka tree with some water but nowadays you can buy the ready make cream paste or in power form too.
It have been used by Burmese women for over 2000 years.
Try it, put it on your face(like the Burmese ladies) it's good for protection from sun burn,help remove acne and give you a smooth skin.

Myanmarese, people of Myanmar must have their Mohinga (special fish noodles soup) or Shan Kauk Swae (Shan style noodles) every morning
Laphet (pickled Tea leaf salad) for tea time. You can find it at every tea shop or any Myanmarese house.There's lot of tea shops around and its always full of locals and tourists sipping tea and laphet, chatting on stools and low tables, the whole day.
Myanmar has just open its "doors" to tourists and this is a wonderful time to visit and explore Myanmar and it's hidden treasures. It's advisable to join a tour group for traveling in Myanmar as the transportation and infrastructure is still in a developing stage.
Do contact us for a quote or travel arrangements before your visit to Myanmar. We could assist you any time should you wish to visit Myanmar for tour or Business link up.
Travel Essential
Electricity
Myanmar's voltage is 220 – 240 volts, Its necessary to bring along an auto-switching travel plug adapter. Please do note there's blackouts and no electricity in some parts of Myanmar.
Entry requirement
For Entry Visa Requirements either you check with The Myanmar Embassy in your Country before leaving or if you are able to apply for e-visa online.Myanmar Visa Requirements tend to change as and when there's a new government policy.
Money/Banks/Money changer/ATM
Myanmar currency is Kyat, pronounced as Chat.You can change your USD at airport arrival exchange counter or Banks(9am to 4pm), ATM machines, Tourist hotels in Main City. Kyat are not are not acceptable outside of Myanmar thus you would have to change back to USD before your departure at airport.
Shopping hours
Monday to Sunday 9.30am to 7pm or later,some markets closed Mondays. Restaurants daily 8am to 9pm
Sim Cards
There are three mobile providers :MPT, Ooredoo and Telenor. Data coverage is poor outside of main city.
Time
Myanmar is GMT/UTC +6½ hr
Weather
November to February -Best time to visit also it's tourist perk season and might have shortage of hotel accommodation. March to June-Hottest season. Late June until early October-Wet season.
Myanmar Top City Destinations
YANGON
Shwedagon Pagoda
also know as Golden Pagoda. 99 metre (325 ft) high. It's the most sacred Buddhist pagoda in Myanmar and an important landmark.Believed to contain 4 previous Buddha's relics.Opening Hours: 4am to 10pm daily. Entrance Fee $8 
Sule Pagoda at down town Yangon. 48 m (152 ft) high. Over 2500 year old. Believed to enshrine a strand of Buddha hair.An important heritage landmark site.Opening Hours: Opening Hours: 4am to 10pm daily. Entrance Fee $2
Botataung Pagoda at down town Yangon,inside the pagoda is hollow and its also believed to enshrine a strand of Buddha hair. The Pagoda was completely destroy in World War 2 and was re-build again when the country gained independence from UK. A relic chamber was discovered during the rebuilding process-A very precious evidence of ancient Buddha period.
Chaukhtatgyi Buddha Temple most revered reclining Buddha in Myanmar.The temple is in Bahan Township in Yangon. The image is 66 metres (217 ft) long and the footprint containing the 108 marks.
Kandawgyi Lake is a artificial lake.You can find the very famous buffet restaurant in the replica Burmese royal barge.Around the lake is the Kandawgyi Nature Park,Zoo,aquarium and an amusement park.
Bogyoke Aung San Market formally known as Scott's Market a major tourist shopping destination, here you will find antique, handicraft, jewellery shops, art galleries, and cloths.You will enjoy your shopping here.The Jewellery market is in the centre of Bogyoke Aung San Market.It's closed on Monday. 
Yangon Myanmar Chinatown is at downtown on the west of Sule Pagoda. It's always jammed with heavy traffic. You will find lots of Chinese here. Majority are business people.  
BAGAN


An ancient city with over 2,200 temples and pagoda remains.The Bagan Archaeological Zone is Myanmar main tourist attraction. Bagan had suffered many major earthquakes and many ancient temples and pagodas are slowing disappearing.
These are some of the main sites that you should visit, when in Bagan

MANDALAY
Mandalay is the 2ND largest city in Myanmar (Burma)-the last royal capital.
It's located north of Yangon. Beside being the center of Burmese culture it an economic center with lots of Yunnan Chinese immigrants and business with China flourish here.
Mandalay top tourist destinations
Mandalay Royal Palace south of the Mandalay Hill. Magnificent palace complex of the last king of Burma.Opening time 9am to 4.30pm Entrance Fee $5
Mandalay Hill 224 metres high.Lots of pagodas and monasteries and it's a major pilgrimage site for the country Buddhists.At the top you will have a panoramic view of whole of Mandalay.
Kuthodaw Pagoda at the foot of Mandalay Hill.It has the world largest book -730 large marble tablets with the Tipitaka inscribed on them in gold.
Mahamuni Buddha Temple A very important pilgrimage site for Myanmarese Buddhist. There's a Mahamuni arcade leading to the temple.In the arcade there's lots of shops selling offerings for the Buddha and also souvenirs .On the temple grounds there's a museum which you can find out about Buddha's life and history of Buddhism.  Opens daily from 6 am to 8 pm Entrance Fee $4
Zegyo (Zay Cho) Market Mandalay main oldest market places and a distribution center. You can buy anything and everything here.Located at 84th St between 24th and 26th Streets, covering 12 acres (4.86 hectares).
Mandalay Jade Market Packed with Chinese buyers!Expect cramped walkways, cheroot smoke, rocks, dust, mass jade traders dealing in this world biggest Jade market.You can see jade being cut, shaped and polished at any time but mostly very busy in the morning.The market is along 86th St., Mandalay,
Yandabo Pot Making Village A village on the bank of Ayeyarwaddy River where pots are make out of the river bank clay for storage of water and food supplies. One potter is able to make up to 70 pots per day.The pots are sold all over Myanmar.
You could also join a number of workshops tours in Mandalay -tapestry, wood and stone caving, gold leaf making, bronze Casting.
PYIN OO LWIN
A beautiful scenic hill town formerly know as Maymyo.
Cool weather,colourful wooden horse-drawn wagons, National Kandawgyi Gardens-very beautiful botanical garden, Pwe Gauk waterfalls, Dat Taw Gyaint waterfall, Peik Chin Myaung cave,19th century country houses turn hotels.
You will feel very relax in Pyin Oo Lwin

Mogok, the Ruby land is a city in the Pyin Oo Lwin District, 200 km north of Mandalay and 148 km north-east of Shwebo.
Tourist were not allow into Mogok before 7th March 2017. It's now open to tourist but you need a special authorization and a guide to visit.
INLE LAKE


A tourist desination. A unique freshwater lake located in the Taunggyi District of Shan State.
Well known for its floating villages with wooden houses built on stils, gardens and the unique way of life on water- the fishermen had a special rowing style with 1 leg wrapping around their oar while fishing.
Beside looking at fishermen you would see silk weavers and silversmiths showing their handicraft skills. Many restaurants around and you can get the most fresh and delicious catches of the day.
Visit the Ywama village famous for its floating market and various handicraft workshops
The Phaung Daw Oo Pagoda most important Buddhist sites in Shan State. A huge shrine that have five ancient golden Buddhas. The Pagoda festival,a very important event that takes place in October yearly.
A golden barge will transport the four Buddha images around the lake (while one Buddha will be in the Pagoda).The barge is pulled by hundreds of leg-rowers around the whole lake for 18 days.
There's also rowing competitions between the villages using the 1 leg unique style and lots of dancing during the festival.It's very crowded with locals and tourists.
NAY PYI  DAW
Capital of Myanmar

MANY MORE DESTINATIONS
Have you been to Myanmar ? Share your trips in the comment box below.
If you are planning a holiday trip to Myanmar OR looking for Business Opportunities, Do let us assist you.
Click here to contact us and we'll get in touch with you.
A PLACE TO STAY IN MYANMAR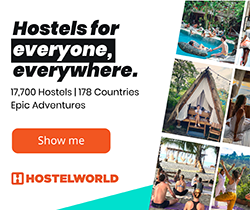 ACTIVITIES & TOURS