TAIWAN TOP TOURIST DESTINATIONS
TAIPEI
Taipei 101
101 floors,Financial skyscraper landmark in Xinyi District. It's built to withstand typhoons and earthquakes.
Beside offices, there's multi-level shopping mall, entertainment centers, restaurants and clubs.
Every New Year's Eve, there's a spectacular fireworks display from the tower building and is telecast worldwide.
The National Chiang Kai-skek Memorial Hall honors the former president of the Republic of China (Taiwan) Mr.Chiang Kai-skek. Located in Zhongzheng District, Taipei, Taiwan and can be reach easily by the Taipei Metro.(MRT Chiang Kai-Shek Memorial Hall Station/No. 21, Zhongshan S. Rd., Zhongzheng District, Taipei City)
The whole building is in white with a blue octagonal roof (8 =abundance and good fortune).There are two sets of white stairs, with 89 steps the age Chiang pass away. On the ground floor is the library and museum. A large statue of the former president is in the main memorial hall, guarded by the Honor Guards.
You can see the changing of the guards if you are there at the time.
The Taiwan Democracy Memorial Park(Liberty Square) You will find:
The National Chiang Kai-shek Memorial Hall stands at the east end of Liberty Square.At both sides is The National Theater and National Concert Hall which is on the north and south of Liberty Square.
The National Theater and National Concert Hall host a variety of performances-both local and international.
National Palace museum – No.221, Sec. 2, Zhishan Rd., Shilin Dist., Taipei City 11143, Taiwan. MRT Tamsui-Xinyi Line to the Shilin Station.Then take bus R30 (Red 30 – Low-floor bus) to reach the museum.
The National Revolutionary Martyrs' ShrineLocated at 10491, Taiwan, Taipei City, Zhongshan District,
In memory of 330,000 soldiers who died during the Sino-Japanese War, the Chinese Civil War and in order to respect martyrs and the brave spirit of revolution.
You can observe the changing of the honor guards which takes place every hour from 0900 to 1700
Lungshan Temple of Manka–Dedicated to the Buddhist Goddess of Mercy (Kuan-in),a Buddhist temple.
Taiwan Famous Day and Night Markets
Ximending is a neighborhood and shopping district in the Wanhua District of Taipei
Gongguan is located in between Zhongzheng District and Da'an District of Taipei City, Taiwan. Day and night market.Gongguan Station by Taipei Metro.
Shilin Night Market -largest night market in the Shilin District of Taipei. Alight at Jiantan station, walk straight towards the underpass and follow the signboard to the market.
Ningxia Night Market -103, Taiwan, Taipei City, Datong District.(downtown Taipei on Ningxia Rd-Shuanglian MRT or Zhongshan MRT stop ).
Raohe Street Night Market -105, Taiwan, Taipei City, Songshan District, the oldest night markets in Songshan District.
Huaxi Street Tourist Night Market – 108, Taiwan, Taipei City, Wanhua District, also known as Snake Alley. For those seeking snake's cuisine.
Yehliu Geopark A Unique stone and rocks formation at the sea shore in New Taipei City. Look out for the Queen.
Yehliu Ocean World An oceanarium next to Yehliu Geopark. in Yehliu, Wanli District, New Taipei, Taiwan.
More to explore
Miniatures Museum of Taiwan-10491, Taiwan, Taipei City, Zhongshan District.
Shung Ye Museum of Formosan Aborigines –Located just 200 metres next to the National Palace Museum in Shilin District, Taipei. Interesting museum all about the 14 recognized indigenous tribes in Taiwan.Their beliefs, way of life and festivals.
Taipei Children's Amusement Park  –111, Taiwan, Taipei City, Shilin District. A new family theme park just open on 16th Dec 2014. Lots of rides and fun for the family.
Taipei Zoo.No. 30, Sec.2, Xinguang Rd., Wenshan Dist., Taipei City 11656, Taiwan, R.O.C.
TAICHUNG 
(Central Taiwan)
Taichung is the third largest city in Taiwan. Its only about 2 hrs journey by bus from the basement of the Taiwan Taoyuan International Airport (Taipei) or the faster route (about 40 minutes) would be by the high speed rail -HSR from Taoyuan HSR station.(From airport to Taoyuan HSR station).
There is no MRT in Taichung, thus the best way to travel around Taichung is to hire a local cab in advance. It's not costly and usually tourists would hire for around 10 to 12 hrs per day. You could arrange them to pick up at your hotel or from the arrival station.
The best place to stay is around Taichung famous Feng Jia Night Market. La Vida Hotel is a good choice, a 5-star experience at a bargain prices. For special rates check here.
From the hotel, you can just cross over to Wenhua Road and there's lots of eatery as you walk towards the Feng Jia Night Market.
Try the Minglun Egg Pancakes,Sweet Potatoes ball, Takoyaki Balls,Deep Fried tempura mushrooms, Cheesy potatoes, Fried chicken chop, blow-torch beef steak, bubble tea shops hmmm and many more….
Ok,are you ready?Lets Explore Taichung with your hired local cab:
Cai Hui Juan Chun(Rainbow Village) at the outskirts of Taichung City.
Mr Huang Yung-Fu,(Grandpa rainbow) saved his village from being demolished by the local government. He painted the whole village, walls and grounds all by himself with colorful child-like illustrations. It's so pretty and it's looks so wonderful for photo taking.
Carton King.
No. 2, Lane 2, Section 2, Dongshan Road, Beitun District, Taichung City, Taiwan 406
Phone: (04) 2239 8868
Here, you will find everything at Carton King was made out of cardboard or paper even at their theme restaurant !
Then head to Xinshe District
Lavender Cottage
No. 20, Zhongxing Street, Xinshe District, Taichung City, Taiwan 426
Phone: (04) 2593 1066
The story of the Cottage, once there's 2 herb-loving young women who got too tired after working for years in the busy cities of Taipei and Kaohsiung. Quit their jobs, bought a hill in Xinshe and grow lavender.After years of hard work, their dreams come true.
Today, Lavender Cottage is one of the cosiest and relaxing place where you can slip tea under a parasol outside or simply enjoy the yummy food from the restaurant. You can buy lavender products, such as soap and bath power,everything that's made from lavender.
Flower Bloom : November to April is Lavender, June to August is Salvia (Sage)
Xinshe Castle (Summit Resort)
No. 65, Xiezhong Street, Xinshe Township, Taichung City, Taiwan
Phone: (04) 2582 5628
High up in the mountains, a wonderful place for photo taking.Unique European style castle,large garden, lake and waterfall.
Mushroom Garden
No. 2-1, Xiezhong St., Xinshe Dist., Taichung City 42646, Taiwan (R.O.C.)
Phone: (04) 2582-26665
You can pick fresh mushrooms,Try out the mushroom snacks,Salt-crisp mushrooms Fried mushrooms, Mushroom sausages, King Trumpet mushroom sausages, Grilled Trumpet mushrooms, Mixed mushroom soup, Mushroom ball soup, Mushroom minced meat rice, Hibiscus tea, Wood Ear juice, Mushroom ice cream and ice pops ! Lots of mushroom's gifts.
Princess Annie's Garden
No. 223, Zhongxing St, Xinshe District, Taichung City, Taiwan 426
Phone: (04) 2593 1568
The garden is fill with multi-coloured flowers and plants, walk round the place and enjoy the aroma. There's a restaurant too serving "princess food" 🙂
Back to Taichung City
Miyaharu (Gong Yuan Yan Ke)
No 20 Zhongshan Road,Zhong District, Taichung (5 min walk from Taichung Train Station.)
Phone: (04) 2227 1927
You must visit the interiors are just amazing.
Owned by the famous Dawn Cake. Well known for its yummy pineapple tarts ,cheese cakes and traditional snacks packaged in cute CD boxes.
Oh yes! The ice cream with abundant toppings. Expect to queue but it's all worth it. The highlight of Miyaharu.
Chun Shui Tang
30 Siwei St, Taichung
Phone: (04) 22297991
The inventor of bubble tea ! They have tasty traditional Taiwanese snacks too. Enjoy your tea.
SUN MOON LAKE
(Central Taiwan)
Sun Moon Lake is rank among one of the top Taiwan's tourist attractions. Coaches departs hourly from Taichung (Central Taiwan) Railway Station and it's easy to travel through the High Speed Rail (HSR) Station.
Shueishe Village
Coach tickets to Taichung Rail Station or HSR Station can be bought at Shueishe Village Tourist Centre which also serves as a pick-up point for coaches.
Shueishe Village is the main drop-off point for all tourists coming to Sun Moon Lake.
Hotels, restaurants and tourist-friendly businesses shops lining the streets.
From Shueishe Jetty, you will take boats to other lakeside attractions and villages.
Itashao
10 minutes boat ride from Shueishe. At Itashao take the cable car for an aerial breathtaking view of Sun Moon Lake.
At the top of the cable car is the Formosan Aboriginal Culture Village. You can buy a package ticket for the cable car and the culture village, its a saving. In the Culture Village there's also an amusement theme park.
The Culture Village showcase the heritage and aborigines of Sun Moon Lake and the amusement park have lots of joy rides. Big beautiful gardens and you could view cherry blossom if in season.
Wen Wu Chao
Wen Wu Temple, built in 1938. Dedicated to First Ancestor Kaiji,  the God of Literature, Guangong and Confucius,. The temple is popular among students.You enter through door with dragons (left side) and exit through door with tigers (right side). Wonderful view of Sun moon lake at the rear of the temple.
There's a museum, souvenir shop, the wishing well and the wonderful  architecture.
Xuan Guang Si
Xuanguang (or Syuanguang) Temple,a small temple and a rock. Popular with locals and a beautiful view, the boat will stop here. The granny's herbal tea egg at the bottom is famous and crowded with tourists.


KAOHSIUNG
(South Taiwan)
The Dome of Light, in the center of the city. Main subway station with a colourful light ceiling. A beautiful sight to welcome visitors to Kaohsiung.
Every main city in Taiwan, you will find the Night Market where you would enjoy the night away.
The Liuhe Night Market, a busy tourist night market. You will find everything from seafood, handicrafts, clothing, knives, cameras and live animals.
Liuhe 2nd Road, Xinxing District, Kaohsiung City, Taiwan 800. Phone: (07) 285 6786
The Dragon and Tiger Pagodas, built in 1976. It has 2 Pagodas – one is the Dragon and the other is the Tiger on the Lotus Lake. It's a believe that you should run in through the Dragon mouth and run out of the Tiger mouth and all your bad luck will be gone. Try it ! 
No. 9, Liantan Road, Zuoying District, Kaohsiung City, Taiwan 813. Phone: (07) 581 9286
Also on the Lotus Lake there's The Spring and Autumn Pavilions,
a Beautiful and Unique Taoist Temple.
No. 36, Liantan Road, Zuoying District, Kaohsiung City, Taiwan 813. Phone: (07) 581 6216
The Fo Guang Shan Buddha Museum,a Mahayana Buddhist cultural center, a university, temples, Buddhist shopping center, religious and educational museum and a 36m seated statue of the Amitabha Buddha.
Free guided tours for groups of 3 and above.
Inside the compound there are Ten different places where you can sample vegetarian food (buffet at the second floor and various Tea Houses)
84049, Taiwan, Kaohsiung City, Dashu District.
Phone: (07) 656 3033
Moon World Landscape Park. (Tianliao Moon World),Interesting nature landscape (mudflow formation) which turn out to looks like the moon surface.
Try avoiding weekends it's too crowded also noon time is too hot, bring your own water bottles.
No. 36, Yueqiu Road, Chongde Village,Tianliao District, Kaohsiung City, Taiwan 823.
Going to TianLiao Moon World from Kaohsiung. Take the MRT (red line) to the Gangshan. Once out of the station there's the bus stop. Take bus 70 (red line). It costs about $58 TWD if you use i-Pass.Ask the driver where to get down.Do note the return trip bus timing.
Qijin District is accessible by ferries from the main land.
When visiting the Qijin(Cijin) District do explore
Chi Jin Mazu Temple – Also kown as Tianhou Temple at Chihou. Local pray to the Goddess of the sea Mazu. It's rather pack during the Mazu festival.
No.93, Miaoqian Rd., Cijin Dist., Kaohsiung, Taiwan
Cijin Wind Turbine Park – A recreational wind farm in Qijin District. The first wind power generated park in Taiwan. A wide open air area where the kids can run and play or ride a bicycle.
Qijin 2nd Road, Qijin District, Kaohsiung City, Taiwan 805
Cijin Shell Museum –The museum has the largest shellfish collection in Taiwan.
No. 887, Qijin 3rd Road, Qijin District, Kaohsiung City, Taiwan 805
Kaohsiung Lighthouse –Built by British in 1883,rebuilt by Japan in 1918. From the lighthouse you can see the whole Kaohsiung port.
80541, Taiwan, Kaohsiung City, Qijin District
Rainbow Church –Beside the Shell Museum. Just 2 beautiful structures that played with the sunlight and turns out beautiful photoshoots.
No. 990, Qijin 3rd Road, Qijin District, Kaohsiung City, Taiwan 805
Qihou Fort – A historical Fort guarding northern entrance to Kaohsiung Harbour.Excellent view of the sea and Kaohsiung city and Qijin island.
No. 11, Alley 82, Lane 1, Miaoqian Road, Qijin District, Kaohsiung City, Taiwan 805
YM Museum of Marine Exploration Kaohsiung
– ship designs, from the very old to the super modern.
805, Taiwan, Kaohsiung City, Qijin District, Beishan Ln, 50-61
Qi Jin Old Street – Next to Kaohsiung pier. Fresh local seafood, dried food, lots of things to eat. You can see the black sand beach, the place is windy and lovely sunset.
805, Taiwan, Kaohsiung City, Qijin District
HUALIEN CITY
(East Taiwan)
A beautiful city in the east of Taiwan with breathtaking natural scenery. It takes only 2 hours to reach Hualien from Taipei by train.
In spring the cherry blossom blooms.
Most Tourist have a night stop here before going to Taroko Gorge (Taroko National Park) on the next day.
On arrival at Hualien, you can visit Qixingtan,just 10 mins outside of Hualien. A beautiful and very relaxing beach filled with black stones and pebbles, you could see the Pacific Ocean, enjoy the breeze. Take a bicycle ride around the beach, have a taste of the food and don't forget souvenirs as there's a number of vendors around.
Well, you can't miss the night market in any Taiwan city. At Hualien it's the Tungtamen Night Market at No. 50, Zhongshan Road, Hualien City, Hualien County, Taiwan 970 . You'll get all snacks and food at the market and live performance too.
Next day, proceed to Taroko National Park
Taroko is a top tourist site. You will feel very relax with the beautiful scenery as you stroll along the paths, enjoy the air, the flora and fauna. Do not miss out the site of Eternal Springs Shrine, the Tunnel of Nine Turns and Swallow Grotto.
On the way to Taroko National Park do stop at Qingshui Cliff for a fantastic view, where the sea and sky merges-a photographer's dream.
Surprising Hualien is very famous for it's mochi ! You can get almost any mochi flavor and variety in Jota Food Enterprises Co., Ltd at No. 258 Nanpin Rd., Sec. 1. Gen-An Hualien, Taiwan. There's mochi ice-cream too. A nice and delicious souvenir from Hualien.


A PLACE TO STAY IN TAIWAN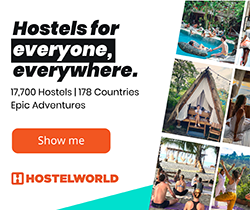 ACTIVITIES & TOURS