Travel to Thailand, the Land of Smiles
The minute you arrived, you will be greeted with smiling Thais.
They are such warm people that are always ready to welcome you to the country.
There's so many places to explore in the Kingdom of Thailand, Royal Grand Palaces. Ancient temples-actually there's over 400 wats (temples) around Bangkok alone.
And Ayutthaya, The Sukhothai Historical Park and Khao Yai National Park (are UNESCO world heritage sites).
Damnoen Saduak Floating market. Chiang Mai Sunday Night Walking Street.
Tiger Kingdom and Elephant Nature Park in Chiang Mai.
Bo Sang Umbrella Village. Golden Triangle Park. Karen Long Neck Hill Tribe Villages. Chiang Rai White Temple.
Thailand is well known for it's Beach resorts at Pattaya, Hua Hin, Ko Samui,Phuket, Ko Pha Ngan, Ko Tao, Patong, Ko Samet, Ao Nang,  Karon, Koh Phi Phi, Koh Lanta,Ko Chang, and many more.
Fall in love with the Thai food 
Travel Essential
Electricity
Thailand's voltage is 220V, 50Hz (type A, B, C, F and O)
Entry requirement
Check here for Entry Visa Requirements.
Consumption tax
Thailand has a 7 percent VAT.Usually the tax is on luxury goods.Market and Street stall there's no VAT and for shopping malls usually enjoy the benefits of discount cards.For VAT refunds,You only at the airport before your departure.
Important Telephone numbers
Police 191
Fire Engine 199
Ambulance and Rescue 1554
Medical Emergency Call 1669
Tourist police call centre 1155
Trains Systems
Bangkok City Train network operated by: Bangkok Sky Trian AND Bangkok MRT.  It's a wonderful adventure to travel by the Thailand Rail to different parts of Thailand too.
Money/Banks/Money changer/ATM
There's a lot of Banks, Authorised Money Changer and ATM around in the City. It is advisable to keep cash at hand when visiting rural areas.
Shopping hours
Most shops at the Malls opens from 10 am to 10 pm. The Markets open at various hours depending on what they sell, Wet markets selling food open every early in the morning until around 10am and Night markets open around evening and remain open until 10pm or 12 midnight depending on the crowds for the day.
Sim Cards
You could get the Sim cards at airport and it advisable as the staff would be able to assist you in English easily.There are three cell networks in Thailand, Dtac, AIS and TrueMove
Time
Thailand is 7 hours ahead of GMT (UTC+07:00)
Weather
January to April Bangkok average 36°C,December average range from 30°C to the lowest.September to December is also a raining period.

PLACES OF INTEREST
Top 10 Thailand Tourist Destinations
AYUTTHAYA


Ayutthaya Wat Chaiwatthanaram, a Buddhist temple located within the historical ancient city. Ayutthaya historical park, a UNESCO world heritage site are filled with archaeological ruin of  its architecture splendour of the ancient kingdom.
It's the second capital of the Siamese Kingdom when it was attacked, burned and destroyed  by the Burmese army in 1767.
You can view the whole historical park by foot or cycle. The Historical Park is open 8:30 am-4:30 pm daily.
There's Wat Phra Si Sanphet (the King's temple) when you exit, on the left you will see the ruins of Wang Luang (the Grand Palace),then proceed to Wat Ratchaburana (a beautiful temple build by King Borommarachathirat II as a memorial for two of his elder brothers, who die in a power struggle) after, cross over to Wat Mahathat (here you will find the famous stone Buddha head entwined in tree roots, how it got there, nobody could guess).
Wat Yai Chai Mongkol (the Monastery of Auspicious Victory) is on the eastern outskirts of Ayutthaya- you have to cross the Pasak River,take the Bangkok road and turn right 300m,
At Wat Na Phra Men (a large figure of Buddha wearing royal attire),Wat Suwan Dararam (Mural Painting of Battle Scenes between Thai and Burmese Armies).
Beside Temples there are the 17th century Bang Pa-in Palace (Summer palace of the royal residence), Chao Sam Phraya National Museum, the Elephant Stay where you could book for a minimum 3 nights stay and given an elephant to care for.
You can visit Ayutthaya on a day trip from Bangkok, it's about 80 km north of Bangkok.It's best to go by either hired mini van or taxi as the journey is only 1hr 30 mins.

BANGKOK


Bangkok,Capital of Thailand. Magnificent view of modern high rises, a shopping paradise,royal grand palace, famous Wats (temples), floating markets, night-life entertainments.
The top 3 must visit temple Wat Arun(temple of the dawn), Wat Pho and the Emerald Buddha Temple (Wat Phra Kaew)s.
Shopping Everything so cheap. Chatuchak market, Pratunam, Chinatown market, Patpong market, Rot Fai market, Suan Lum Night Bazaar Ratchada, Asiatique, Bangkok Flower market.
The Shopping Centers – Pantip Plaza, Platinum Fashion Mall, Siam Square, Siam Paragon, Siam Discovery, Siam Center, Central World, Centra Embassy Shopping Mall, MBK, Terminal 21, EmQuatier.
Try the Tuk Tuk ride, you can move real fast between markets/shopping.
Don't forget to try out the local cuisine (see above).
CHIANG MAI


Chiang mai, the largest city in Northern Thailand,lovely cool weather and very friendly and helpful Thais. Easy to reach from Bangkok by domestic flight,the train or tour buses.
There's over 300 Wats(Buddhist temples) in Chiang mai,do visit the Wat Phra Singh(build in the 14th century),Wat Chedi Luang (15th-century),Wat Chiang Man(the oldest),Wat Phan Tao(a beautiful wooden temple next to Wat Chedi Luang), Wat Prathat Doi Suthep (stunning temple complex with a bird eye view of the entire Chiang Mai.)
You could also learn more about Buddhism, there's "Monk Chat" at certain temples (Wat Chedi Luang,Wat Suan Dok,Wat Sisuphan)where you could have a chat with the monks or exchange views.
If you are there on Sunday don't miss the Chiang Mai Sunday Night Market at Rachadamnoen,it's a huge market where you can shop,buy souvenirs,eat and enjoy your night away.It opens from 4pm to midnight every Sunday.
Tired after all the walking and travelling? Try the Thai massage,your aches and pain will simply disappear!
HAT YAI


Hat Yai 4th largest town in Thailand. You could just cross over from Malaysian border.
Hat Yai have a famous floating market at Khlong Hae, there you can buy local food and handicrafts.
There's a 35m-long reclining Buddha at The Wat Hat Yai Nai temple and on the eastern side of the city, there's the Hat Yai Municipal Park.
In the park you can see a Hugh standing Buddha statue (19.9 m high and weighing 200 tons), cable car station, white jade Kuan Yin (the Goddess of Mercy with Jade girl and Golden boy), God of Business (Kwan Kung), a large Laughing Buddha, four face Buddha shrine, Ice Dome, The Planetarium, King Rama V monument.
KRABI


Krabi is at west coast of southern Thailand.It has its own airport that handle international and local flights. Near Karbi town there's Wat Tham Sua (Tiger Cave)monks live and worship inside the numerous natural caves,surrounded by jungle. Beside a tiger paw imprint inside 1 of the caves, climb up the 1,237 steps to a stunning panoramic 360 degree views of the amazing Andaman Sea, tropical islands and see 'the Buddha's footprint'.
Thung Teao Forest Natural Park(one hours drive from Ao Nang)
-very beautiful crystal emerald pool where you could swim, there's a waterfall,tropical rain forest and bird watching.
Nearby there's the Krabi Hot spring (70 kilometres from Krabi town).
This hot spring has unique crafted "hot tub" with spring water flowing at an average at 40 degree,the hot spring is good for curing rheumatism and sciatica. Very relaxing and open air surrounded by beautiful rain forest.
From Krabi you can take the boats to visit the surrounding famous islands: Railay, Ao Nang(busy beach), Koh Lanta, Koh Phi Phi islands.
KO PHA NGAN


An island in southeast Thailand. Its famous for its monthly whole night Full Moon (lunar calendar)Party. Want to join the party? Go to Sunrise Beach in Haad Rin on full moon day.Expect a tourist crowd of more than 30,000 on the full moon day.
If you are not in for party then visit when the crowd disappear.You will get to relax in the powder-soft white sand beaches enjoying Coconuts, watching the Sun rise and Sun set.
Or go for boat, fishing trips, kite-boarding, diving and water sports.
Looking for a healthy body? there's a Wellness Center famous around the world for its seven day fasting courses, also many detox and yoga places where you could join.
Ko Pha Ngan is also a special place for groups that visit for special meditation retreats.
There's lots of bungalows, luxurious villas and resorts to choose from. For December to March, is cooling and is super peak period,it's advisable to book the stay in advance. June to August is the best time to visit – not too crowded, hot but windy. October to November is the monsoon period, not a good time.
KO SAMUI


Thailand's 2nd largest island Koh Samui.Palm-fringed beaches,white sand, coconut groves and dense mountainous rain forest,luxury resorts and posh spas.
Koh Samui top tourist attractions:
PATTAYA


Pattaya,located on the eastern Thailand.Well known for its beaches and night life. High-rise condos, shopping malls, cabaret bars 24-hour clubs and designer golf courses with views of Pattaya Bay.
Pattaya top tourist attractions:

PHUKET


There is 29 Wats (temples) in Phuket alone besides Luxury seaside resorts, spas, lots of seafood restaurants, old shophouses, busy night markets and many nightclubs, bars and discos in Patong beaches.
Phuket top tourist attractions:
SUKHOTHAI


Sukhothai, the first capital of Thailand. There's a modern new town of Sukhothai and a Sukhothai Historical Park that is awarded the UNESCO World Heritage site. In the park,there's partly restored 13 to 14th century palaces and temples of classic 'Sukhothai style' of architecture.
Old Sukhothai City, also a World Hertage site.Click here for full information on the city.
Visited Thailand? Do share your travelling experience in the comment below.
I would be very happy if you would share my blog at Social network too.Thanks.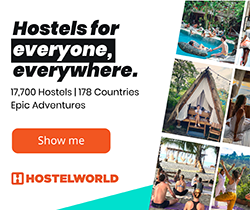 ACTIVITIES & TOURS